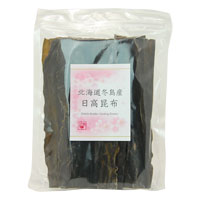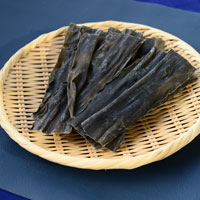 Hidaka Kombu kelp
Item Number:
00100809
Price:
855 YEN
≒ 6.16 USD
Kombu provides umami flavor, nutrients, and minerals.
Dried kombu can be used to make broth, added to dishes like Japanese stews.
-To make Dashi broth (Vegan Dashi)
Kombu can be used to make a light broth.
1. Wipe surface with a tightly wrung cloth
2. Add water and kombu in a pot and let it soak for 30 min.
3. Put on the medium heat and let it boil.
4. Take out kombu right before water boils.


Japanese Kudzu Powder 100g
968 YEN

Bio-Normalizer
6,804 YEN

Lift Up Source
3,980 YEN