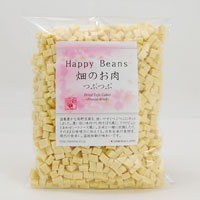 Dried Tofu Cubes-Freeze-dried-(100g)
Item Number:
00100322
Price:
540 YEN
≒ 3.89 USD
Super food for easy cooking
Koya dried tofu is one of the super foods. This little cube shaped dried tofu is especially suitable for busy people as you do not have to hydrate the tofu. Simply put it in the soups and pasta sauces, or add to the mince when making meat pate. Great for people who have a restricted calorie or sugar intake. You can keep dried tofu in the cupboard as it has a longer shelf life than fresh tofu.
-Ingredients:Organic soy beans (domestic and non-GMO), Nigari
-How to store: Keep dry and avoid heat and direct sun light.
After opening, seal in an air tight container and keep in the fridge.
-Best before date: 180 days from production date.



Japanese Kudzu Powder 100g
968 YEN

Bio-Normalizer
6,804 YEN

Lift Up Source
3,980 YEN