Hair Color/Henna
What is henna?
The word "henna" is understood by people around the world in many different ways. The majority of people probably associate henna with the dark-red/brown dye for hair and skin that is traditionally used in Eastern cultures, but the name also applies to the flowering plant from which that dye is derived. As the sole species in the Lawsonia genus, henna has many different names across the globe, including hina and Egyptian privet, but they are all describing the same remarkable plant, which has the scientific name Lawonia inermis. You can identify a henna plant by its small white or pink flowers, as well as the small fruit it bears. Henna can be used in a wide variety of ways, including its dye form, as well as in aqueous extracts, tinctures, and salves, composed of the bark, seeds, or leaves. This versatility makes henna a very vlauable element in traditional medicines, particularly Ayurvedic practice.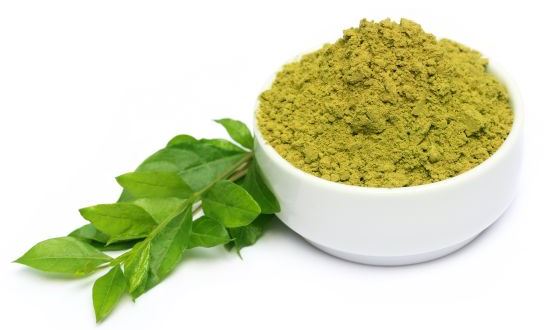 Henna oil, bark, and seeds are the most common forms for medicinal benefits, and the high concentration of chemicals and nutrients in the plant gives it anti-inflammatory, hypotensive, antibacterial, astringent, and antiviral effects, among many others. While henna as an herbal treatment been widely accepted in the west, it has been used in Eastern cultures for thousands of years, and its popularity is beginning to spread. Now, let's take a more in-depth look at the many impressive health benefits of henna.
Health Benefits of Henna
Wound Healing: Henna is for protecting the skin against infections and eliminating inflammation
Fever Reducer: Henna is also able to bring down fevers, according to Ayurvedic traditions
Headaches: the juice of the plant can be directly applied to the skin for fast relief from headaches
Anti-Inflammatory Capacity: Henna oil is used topically for arthritic and rheumatic pains
Anti-Aging: to use henna juice and oil on the skin to reduce the signs of aging and wrinkles
Sleep Issues: adding a bit of henna oil to your herbal regimen can get you back into a regular, restful schedule of sleep by soothing the body and mind
Detoxify the Body: By soaking the bark or leaves of the henna plant in water and then consuming the consequent liquid has been connected to improved spleen and liver health
Hair Health: Henna has been proven to increase the strength of the hair and therefore represents a safe dye that doesn't permanently affect the health of our follicles
prevent nails from cracking and also reduce inflammation
Blood Pressure:preventing heart attacks and strokes
Benefits of Using Henna for a Healthy Hair
Henna, popularly known as Mehandi is a hair coloring dimension from hundreds of years. It is a symbol of modern fashion to many women and men lately. There are many benefits of using henna for a healthy hair and it is one of the best natural remedies for hair growth, but people still go with the chemical products for quicker results. It has always been a bit difficult to color your hair with chemical products because there is a possibility of getting skin problems and itching. Usage of Henna for coloring hair has indulged from many decades, as ancients kings, queens used to mix up with some powerful herbs to color their hair. Henna is a natural herbal powder which is not only used for coloring hair, but also helps to prevent dandruff and scalp itching. It acts as a good conditioner for your hair and helps to grow your hair.
Benefits of Henna for Hair:
Henna is a good source for people who wanted to get rid of their gray hair, and for people who are allergic to chemical cremes. Generally most of us use Henna for protecting our hair from sun and dust. Henna can make your hair strong and nourish it from roots for a silky and shiny hair.
Applying henna pack twice a month makes hair glossy, healthy and voluminous. It repairs the damaged hair strands and restores the acid-alkaline balance of the scalp. It is an amazing conditioner for hair that protects the hair strands by building a protective layer and locking the nutrients and moisture. It is the best and safest way to color your hair that has no ammonia, chemicals, and toxins. Henna can be used to treat dandruff and scalp infections effectively.
Hair Coloring with Henna:
Henna is mostly used to color your hair in a natural way. Henna hair color is not only safe and quick, but also without any harmful side effects. Here are few useful homemade henna for hair coloring.
Prices can be converted into your currency.
Converted price based on the exchange rate today will be automatically displayed for your guide by selecting the currency from the pull-down menu. (Please note that the amount billed may vary depending on the currency rate.)
---