Wholesale
Thank you for your visit!
We also offer environmentally and people-friendly wholesale services to retailers. Following products are available for wholesale. Please contact us for the wholesale price of each product.
Please contact us from the form below for inquiries.
Premashanteli series
The authentic Japanese traditional foods for future generation


[PDF: 3MB]
This catalog is only written a part of Premashanti products. We have over 200 items about this series and planing to increase it over 300 items in 2014.
Please contact us to know the latest item list of Premashati series if you are interested in wholesale. Click here to see more items online >>.
Other wholesale items
Sarari Surari Tea is the perfectly blended herbal tea to support your anti aging effort, minera...

Kaeru Jirushi Natural Mosquito Coil

Kaeru Series Natural Mosquito Coils are made using 100% all-natural ingredients, with pyrethr...

Horse Oil of the Kaeru series is a nutrient rich oil produced using only the fat found in th...

You get a miraculously smooth and soft feeling as your cells of hair get hydrated. ...

Hirara is for all the hardworking women in this stressful society. Be beautiful as you are...

100% natural ingredients. A insect repellant spray with no chemical -Not only chemical-free bu...

Kaeru Series Natural Insect Repellent Powder

Kaeru Series Natural Insect Repellent Powder is made using 100% natural dried pyrethrum flowers ...
Contact Form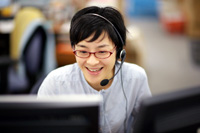 I will reply to you;
My name is Hatsumi Nishimura, and I am responsible for customer support in English.
Please let me know if you have any questions or comments.
I'll do my very best to answer, and I'm looking forward to hearing from you!
I highly value the chance to connect with customers in this huge world.
*
are required fields.