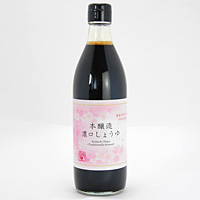 Pure brewed regular soy sauce 500ml
Item Number:
00100135
Price:
859 YEN
≒ 6.19 USD

Regular soy sauce with mature and rich taste
This product is simply made from flour, soy beans and salt. It is said that the quality of cooking depends on the raw materials, but the quality of seasonings depends on the raw materials as well. As ingredients, we use flour, soy beans and sun-dried salt, grown without any chemical fertilisers, synthetic agri-chemicals or herbicides.
Naturally matured by a traditional brewing method that reacts with the changing seasons, this soy sauce has a superb depth of taste, which extracts the umami flavour of the ingredients.
Regular soy sauce is matured for a longer time than a light soy sauce, therefore the umami is concentrated and adds more flavour. If you have no time to make stock for daily dishes, regular soy sauce is suitable as it has a strong flavour. Also, if you add few drops of regular soy sauce to a noodle soup made from light soy sauce, it will enhance the depth of the flavour.
-Ingredients: Organic soy bean (produced in Japan, non-genetically modified), flour (produced in Japan), salt
-Best before date: 720 days from production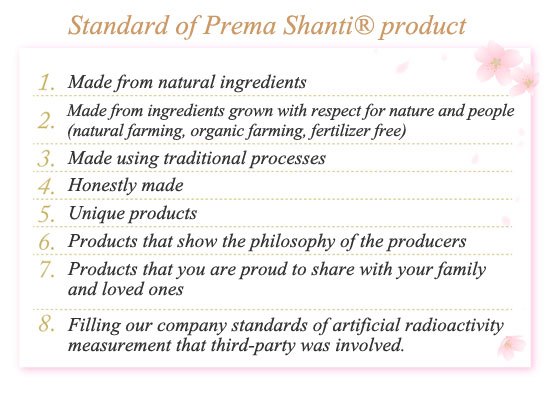 Other Prema Shanti Series products >>
---
Macrobiotic..
This is a regimen that incorporates such concepts as Zen, Feng-Shui, Yin Yang and Tao. These concepts unify the essence of Japans spirituality and outlook on the Universe.. The purpose of the Macrobiotic Asia website is to bring together products from Nature''s bounty as well as processed products and deliver them to the world in the Japanese spirit of harmony.


Japanese Kudzu Powder 100g
968 YEN

Bio-Normalizer
6,804 YEN

Lift Up Source
3,980 YEN