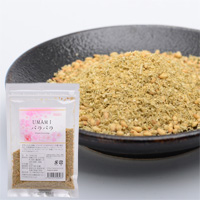 Umami seasoning
Item Number:
00100459
Price:
320 YEN
≒ 2.30 USD
Sprinkle on this and that. Increase deliciousness with this UMAMI powder!
This is useful powder seasoning which is mixed together with white sesame, grated Tororo kelp and roasted soy bean powder, and the taste adjusted with a slight amount of salt. Sprinkle onto freshly cooked rice or salad. For people who are diet conscious, why don't you use this instead of dressing or pasta sauce? The rich taste and fragrant flavour of roasted soy bean powder, plus the acidic flavour and taste of grated Tororo kelp, and the delicate taste of white sesame…they all combine to bring out the deliciousness of the ingredients themselves. It is also very nice to mix together with freshly boiled Kidney beans or pumpkin. This is an easy to use powder type seasoning.
-Ingredients;White sesame, Tororo combu, Roasted soybean powder(domestic), Salt
-Consume within 6 months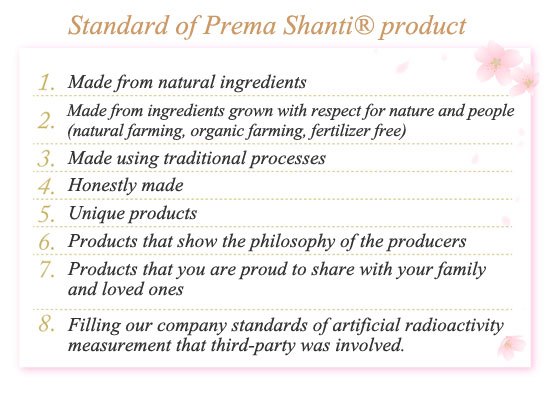 Other Prema Shanti Series products >>
---
Macrobiotic..
This is a regimen that incorporates such concepts as Zen, Feng-Shui, Yin Yang and Tao. These concepts unify the essence of Japans spirituality and outlook on the Universe.. The purpose of the Macrobiotic Asia website is to bring together products from Nature''s bounty as well as processed products and deliver them to the world in the Japanese spirit of harmony.


Japanese Kudzu Powder 100g
968 YEN

Bio-Normalizer
6,804 YEN

Lift Up Source
3,980 YEN