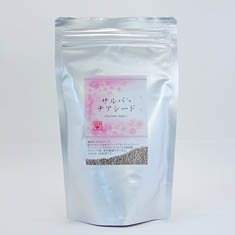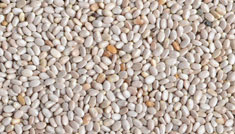 Salva Chia Seeds 300g
Item Number:
00100129
Price:
1,998 YEN
≒ 14.39 USD
Miracle Food, Salva Chia seeds! They are the next-generation Super Food that are tasteless and odorless, and superior to flax seeds.
It is the Super Food that has come on the scene with the Raw Food Movement!
The word "chia" means "power" in the Mayan language and Chia seeds were the "power food" for the ancient Aztec people. We only use the white chia seeds that are "registered variety" with stabilized quality and nutritional value, achieved by the labor by ten years, only used the seeds of Sahi Alba 911 and Sahi Alba 912 of Salvia Hispanic L that are resulted by seclecting the highest quality white seeds with utmost care and select once again the best of the seeds from which was grown and repeat the cultivation and selecting process again and again for ten years.
To prevent crossbreeding and the lowering of quality, they have been cultivated in contract farms, under rigorous management, without using any chemicals and agricultural agents. Rich in the essential fatty acids "omega 3 fatty acids (ALA/α- Linolenic acids)", with a well-balanced combination of dietary fiber, protein , iron and minerals, such as calcium and magnesium, it is worthy to be the next-generation Super Food.
Salva Chia seeds are fragrant but are devoid of any taste that might be considered "peculiar" so the uses are limitless. Enjoy them with your smoothies every morning, sprinkling them over your salads, or by mixing them in the dough for breads and cookies. One spoonful of Chia seeds a day could open up newpossibilities for you.
-How to eat
They swell up ten times their volume when water is added. Mix them in juices, grind them and add the mixture to soups and juices to thicken them. Use them instead of flax seeds, hemp seeds and sesame seeds. Mix them in wheat flour to bake cookies and muffins. For your daily source of nutrients, add one spoonful to smoothies and granola. They certainly offer limitless possibilities for your enjoyment.
-Caution
Chia seeds dislikes humidity, so please be sure to store them in a tightly sealed container after opening and keep the container in a place that is dry, cool and dark.
-Ingredient: Chia seeds(from of Argentina)
-Best before date: 18 months
We are sorry that this item is currently discontinued, and will be on sale again .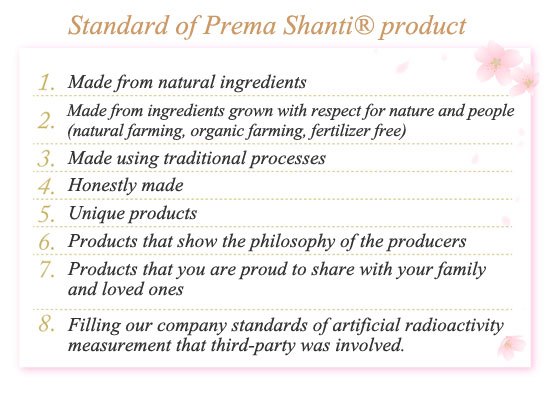 Other Prema Shanti Series products >>
---
Macrobiotic..
This is a regimen that incorporates such concepts as Zen, Feng-Shui, Yin Yang and Tao. These concepts unify the essence of Japans spirituality and outlook on the Universe.. The purpose of the Macrobiotic Asia website is to bring together products from Nature''s bounty as well as processed products and deliver them to the world in the Japanese spirit of harmony.


Japanese Kudzu Powder 100g
968 YEN

Bio-Normalizer
6,804 YEN

Lift Up Source
3,980 YEN