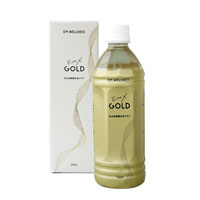 EM-X GOLD (500ml)
Item Number:
10003040
Price:
5,180 YEN
≒ 40.50 USD
Effective Micro-organisms Drink
Product Information
* Redesigned products raw materials has been changed.
For shade than pale golden color (Amber).
Capacity 500 ml
Is the EM series man for drinks.
Plenty of books released for EM, em-x
Call have big repercussions.
10-30 ml is approximately one day.
* More sensitive children and elderly, bowel softener and slight diarrhea which may be. When served to reduce 10 1/2.
Ingredients:
microbial culture extract molasses, yeast extract, crude salt water chloride magnesium, coral calcium
Nutrition facts (per 100 ml):
Energy 0 kcal, protein 0.0 g, fat 0.0 g, carbohydrate 0.0 g, sodium 20 mg
Shelf life:
From the date of manufacture is 1 year (12 months). Print package ( bottle and out at the bottom of the box ) has been.
How to save:
-Unopened products
Keep away from direct sunlight and high temperature and humid places.
-After opening the product
Do not use preservatives, so store in refrigerator after opening and, in less than one month.
After opening a case Cap with EM-X GOLD wipes off close the CAP. Close the CAP with EM-X GOLD, causing odor and mold from the inside of the spout and Cap.