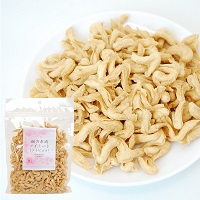 [Vege Meat] Soy Meat (soy bits) 90g
Item Number:
00101071
Price:
486 YEN
≒ 3.50 USD
Vege meat made from soy beans, but it is just like minced meat!
You can have hamburgers, meat-balls, dumplings and many other dishes without using any meat. Even though the only ingredient used is soy beans, vege meat is surprisingly tasty and filling. This type of vege meat can be used exactly like minced meat in a lot of dishes that are popular with children. It can also be prepared in various styles of cuisine such as Japanese, Western or Chinese, and it is a simple but a great source of soy bean protein.
-Ingredient:Soy Beans(Produced in Japan, Non-genetically modified)
-Best before date: One year from production
-Storage procedure: Avoid direct sunlight, high temperature and high humidity
* There might be some black dots from roasting process but it has no influence to the quality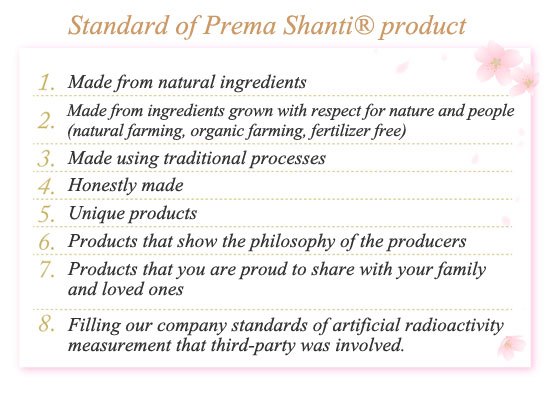 Other Prema Shanti Series products >>
---
Macrobiotic..
This is a regimen that incorporates such concepts as Zen, Feng-Shui, Yin Yang and Tao. These concepts unify the essence of Japans spirituality and outlook on the Universe.. The purpose of the Macrobiotic Asia website is to bring together products from Nature''s bounty as well as processed products and deliver them to the world in the Japanese spirit of harmony.


Japanese Kudzu Powder 100g
968 YEN

Bio-Normalizer
6,804 YEN

Lift Up Source
3,980 YEN