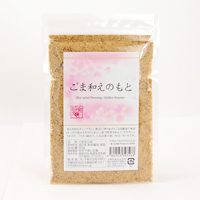 Dry-salad Dressing-Golden Sesame-
Item Number:
00100403
Price:
275 YEN
≒ 2.10 USD
Sesame seasoning for bringing out the original sweetness of vegetable using sesame, soy sauce, and dried bonito
Suitable for vegetarian and vegan. This is a sesame seasoning made of only sesame and soy sauce flavour without adding any sugar. Use for adding to boiled green leaf vegetables or steamed pumpkin and carrot. Experience the taste of "natural sweetness" that vegetables originally have. The taste is adjusted by adding soy sauce into the rich taste of roasted sesame only. This brings out the deep and rich taste of the ingredients that are grown in the earth. We give as less taste as possible so that you can arrange your "homemade original taste" as you prefer. When you need a sweet taste, add any sweetness and adjust the taste to your liking.
-Ingredients; Golden sesame, powder soy sauce, salt
-Consume within 6 months
-How to store: Keep away from direct sunlight, high temperature and high humidity.
*After opening, seal in an air tight container and consume as soon as possible.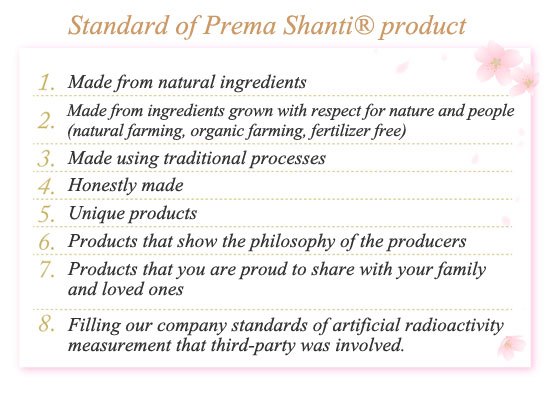 Other Prema Shanti Series products >>
---
Macrobiotic..
This is a regimen that incorporates such concepts as Zen, Feng-Shui, Yin Yang and Tao. These concepts unify the essence of Japans spirituality and outlook on the Universe.. The purpose of the Macrobiotic Asia website is to bring together products from Nature''s bounty as well as processed products and deliver them to the world in the Japanese spirit of harmony.


Japanese Kudzu Powder 100g
968 YEN

Bio-Normalizer
6,804 YEN

Lift Up Source
3,980 YEN