Japanese Style Curry Sauce Mix ~Medium Hot~
Item Number:
00100422
Price:
539 YEN
≒ 4.21 USD
We are sorry that this item is currently discontinued, and will be on sale again in mid January.
Spicy hot curry for adults
Curry is the most popular dish for Japanese.This hot spicy curry has the perfect proportions of spices blended together to give a piquent sensation. There is no chemical seasoning, synthetic preservatives or any umami seasoning including yeast extract used at all. We are pleased to offer you not "palatability" seasoned by artificial umami seasoning, but the real taste inherited by the eternal Japanese food culture. Due to our diet, we Japanese have a natural sense of taste and know what "UMAMI" is. (this is called the fifth sense of taste) As a result, we can offer you the real taste of "umami". Mixing spices, frying onion until it turns a light brown, put together with vegetables and fruit, and simmering them thoroughly ?we have already cooked the most time consuming part and made it into roux so that you are able to use at any time. There is no use of "unnecessary and unnatural ingredients", so the taste is clear. Make your original home taste by adding any of your favourite tastes such as apple, honey, banana, butter, Oyster sauce, or red wine as you prefer. We use rice flour instead of wheat flour, where the rice is cultivated without any chemical fertilizer and chemical synthesized agent. This curry sauce is also suitable for vegetarians, using only vegetable origin ingredients.
-Ingrdients: Vegetable Oil, Rice flour, Unrefined sugar, Curry powder, Salt, Onion, Pine apple juice, Vegetable paste, Fruit paste, Organic coco powder

-How to prepare: You will need ...
Curry sauce packet, 1 onion, 1 potato, half a carrot, 1 teaspoon of oil, 680cc water
1: Cut vegetables the size you like. Heat the pot with oil and brown the vegetables.
2: Pour in the water and, after boiling, simmer until the vegetables are cooked.
3: *After turning off the heat, put in the curry sauce and stir, mixing well.
4: Add honey to suit your taste.
5: Put back to heat, simmering the sauce and stirring for 5 to 15minutes (it is easy to burn the bottom of the pot if not stirred continuously)
Note: *It is very important to turn off the heat when the curry sauce is added
-Consume within 240 days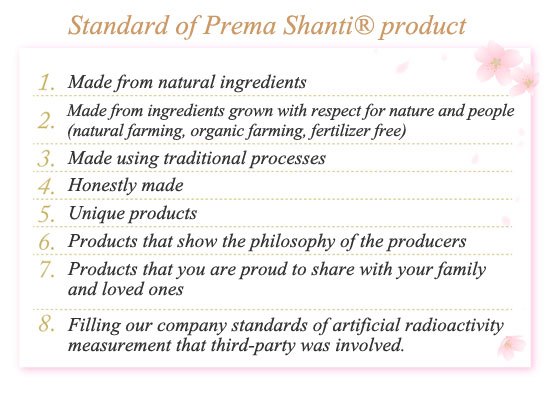 Other Prema Shanti Series products >>
---
Macrobiotic..
This is a regimen that incorporates such concepts as Zen, Feng-Shui, Yin Yang and Tao. These concepts unify the essence of Japans spirituality and outlook on the Universe.. The purpose of the Macrobiotic Asia website is to bring together products from Nature''s bounty as well as processed products and deliver them to the world in the Japanese spirit of harmony.