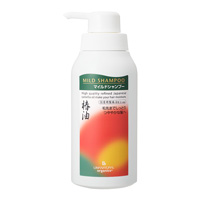 MILD SHAMPOO 300mL
Item Number:
00701039
Price:
1,815 YEN
≒ 13.84 USD
Cleanses hair and scalp.
Gentle on scalp
Using oil of amino acids, palm fat,
non-preservative camellia oil, mineral water
and herbal aroma.
LIMA NATURAL Skin Care / Cosmetics >>
---
Macrobiotic..
This is a regimen that incorporates such concepts as Zen, Feng-Shui, Yin Yang and Tao. These concepts unify the essence of Japans spirituality and outlook on the Universe.. The purpose of the Macrobiotic Asia website is to bring together products from Nature''s bounty as well as processed products and deliver them to the world in the Japanese spirit of harmony.


Japanese Kudzu Powder 100g
968 YEN

Bio-Normalizer
6,804 YEN

Lift Up Source
3,980 YEN