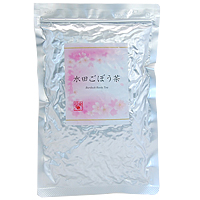 Burdock Roots Tea
Item Number:
00100070
Price:
1,296 YEN
≒ 9.88 USD
[limited quantity]
Local product in Kikuchi, Fine tea with dried rice field burdock.
Using only organic certified burdock root for the ingredient.
The characteristics for this burdock tea are rich in nutrition and flavour which comes from rich field with no herbicides, no agrichemical and no chemical fertilizer. Light flavour and easy to drink without bitter taste, and it remains slight sweetness after taste.
The ingredient, rice field burdock, has fine and mild taste. This burdock is soft, and having less specific burdock bitterness and sharpness. It gets enough rich taste that rice field burdock grown in clean water and land in Kikuchi, Kumamoto prefecture. In addition, however, it gives fine taste with deeper sweetness and deliciousness, less bitterness when it is grown in active soil, which is using no chemical substances.
This burdock tea is recommended to people who have been thinking that burdock tea is not delicious, and also who care health and beauty and want to keep taking delicious tea with joy.
What is rice field burdock?
Rice field burdock is rich flavour burdock cultivated in the rice field, where is just after rice harvest. This is local product of Kikuchi, Kumamoto prefecture; it has fine fiber and soft. It is also eaten fresh with its skin.
*This rice field burdock tea is using 100% of rice field burdock grown in organic JAS certified field.
How to take
Put 1-2 teaspoons of burdock tea into tea pot, and pour boiling water. Steam it about 30 seconds to adjust strongness as you want. Then pour it into each cup. It will change the steam time depending on the amount of hot water and burduck tea leaves.
Attention
It is important for tea to keep fresh.
Seal off the package after opening, or keep in airtight container and consume shortly.
-Ingredients:burdock root (from Kumamoto prefecture)
-Quantity:80g
-Best for date: 1 year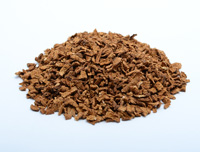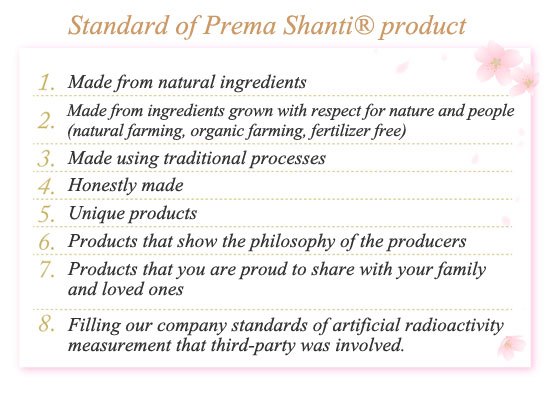 Other Prema Shanti Series products >>
---
Macrobiotic..
This is a regimen that incorporates such concepts as Zen, Feng-Shui, Yin Yang and Tao. These concepts unify the essence of Japans spirituality and outlook on the Universe.. The purpose of the Macrobiotic Asia website is to bring together products from Nature''s bounty as well as processed products and deliver them to the world in the Japanese spirit of harmony.


Japanese Kudzu Powder 100g
968 YEN

Bio-Normalizer
6,804 YEN

Lift Up Source
3,980 YEN