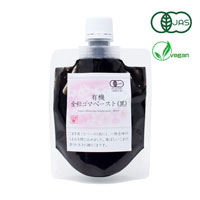 Whole Grain Sesame Paste(Black) 100g
Item Number:
00101453
Price:
628 YEN
≒ 4.52 USD
We are sorry that this item is out of stock, and further stock is not expected soon.
Rich and sweet black sesame paste with delicate texture
Whole sesame seed, including the skin, are mashed into a paste so all of the flavour is trapped. It has a creamy texture with fine grain, and its smoothness will stand out, for example, when you use it for dressings or puddings.
Roasted sesame is thoroughly grained untill the oil is extracted, then mashed several times into a creamy paste. There are many uses of this product with black sesame's characteristic aroma- for example, as a dipping sauce for hot-pot or noodles, dressings, or even with toasted bread.
-Ingredint: Organic black sesame(produced in Bolivia)
-Best before date: One year from production
-Storage procedure: Avoid direct sunlight, keep it at room temperature
*Constituent of sesame may separate or solidify, so please mix it thoroughly before use.
*The paste will become hard so do not store it in a fridge.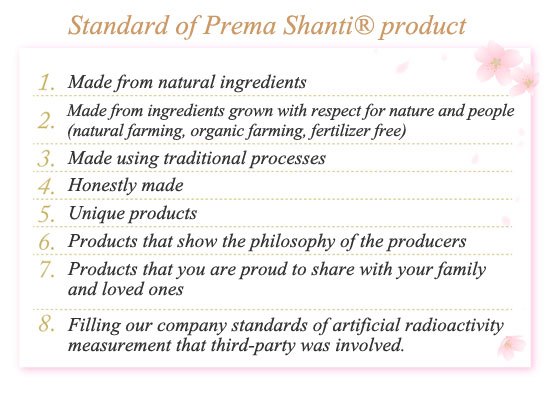 Other Prema Shanti Series products >>
---
Macrobiotic..
This is a regimen that incorporates such concepts as Zen, Feng-Shui, Yin Yang and Tao. These concepts unify the essence of Japans spirituality and outlook on the Universe.. The purpose of the Macrobiotic Asia website is to bring together products from Nature''s bounty as well as processed products and deliver them to the world in the Japanese spirit of harmony.


Japanese Kudzu Powder 100g
968 YEN

Bio-Normalizer
6,804 YEN

Lift Up Source
3,980 YEN