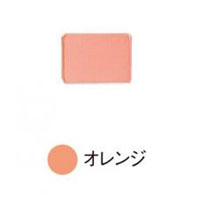 LIMA NATURAL Cheek Glow Orange Refill 2.7g
Item Number:
MU64153
Price:
1,404 YEN
≒ 12.91 USD
-Beautiful natural cheek glow derived from Safflower pigment and Mineral pigment.
-Create a cheerful healthy look.
Ingredients: Talc, Squalane, Stearic acid zinc, (Hydroxy stearate/Stearic acid/Rosinate) Dipentaerythrityl, Calcium silicate, Jojoba oil, Camellia oil, Kaolin, Methicone, Tocopheryl, Hinokitiol, Glycyrrhetinic acid, +/-Maica, Titanium dioxido, Iron oxides, Carmine, Carthmus tinctorius flower extract
LIMA NATURAL Skin Care / Cosmetics >>
---
Macrobiotic..
This is a regimen that incorporates such concepts as Zen, Feng-Shui, Yin Yang and Tao. These concepts unify the essence of Japans spirituality and outlook on the Universe.. The purpose of the Macrobiotic Asia website is to bring together products from Nature''s bounty as well as processed products and deliver them to the world in the Japanese spirit of harmony.