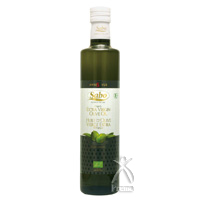 Sabo EXV Olive Oil (Large) 460g
Item Number:
MB1539
Price:
1,944 YEN
≒ 17.87 USD
We are sorry that this item is out of stock, and further stocks are not expected soon.
Organic JAS authorized product, cold pressed, fragrant and light taste
-Italy-origin organic olive is used, first oil after pressing
-Mouth-filling fresh aroma of olive
-For variety dishes, including dressing or pasta
Ingredients: organic olive (Italy origin)
Shelf life: 1 and a half year in cool and dark place
---
Macrobiotic..
This is a regimen that incorporates such concepts as Zen, Feng-Shui, Yin Yang and Tao. These concepts unify the essence of Japans spirituality and outlook on the Universe.. The purpose of the Macrobiotic Asia website is to bring together products from Nature''s bounty as well as processed products and deliver them to the world in the Japanese spirit of harmony.