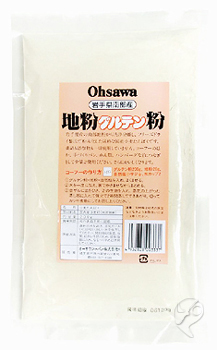 Nonchlorinated Gluten Flour 200g
Item Number:
MB0333
Price:
1,301 YEN
≒ 12.54 USD
Using Iwate origin Nambu nonchlorinated flour
-Wheat protein of 100% Nambu nonchlorinated flour. No additives. Freeze drying method.
-Sticky nature and flavor of wheat protein.
-When kneaded in water, good to steam to make kofu, and good for acceleration of fermentation.
Ingredients: Nambu nonchlorinated flour (Iwate origin)
Shelf life: 1 year in cool and dark place.
---
Macrobiotic..
This is a regimen that incorporates such concepts as Zen, Feng-Shui, Yin Yang and Tao. These concepts unify the essence of Japans spirituality and outlook on the Universe.. The purpose of the Macrobiotic Asia website is to bring together products from Nature''s bounty as well as processed products and deliver them to the world in the Japanese spirit of harmony.