Crispy Carob ~Non-wheat Cookies~35g
Item Number:
00100500
Price:
298 YEN
≒ 2.15 USD
100% vegetable origin ingredients!
Cooked and pureed raw sweet potato and international organic certified Carob powder are kneaded into a dough. The flavour is like coco cookies but without a bitter aftertaste like coco powder. We select the ingredients carefully direct from the farmers and from areas which are organically cultivated. Organic vegetable, domestically grown millet, compressed and squeezed rape seed oil, raw sugar containing the minerals of beet sugar and salt with the bittern remaining. Instead of using rice or wheat flour, sweet potato starch with vegetable paste and millet are used for the dough. Off course millet is freshly ground in the factory. The dough is very fragile as it is made only with the starchy content from sweet potatoes and brown rice powder without any gluten. Therefore it is very difficult to cut them into beautiful looking shapes, even a simple shape like an ellipse. Skillfully, the dough is cut into complicated animal shapes purely so that "kids will be happy with it".
-Ingredients; Sweet potato starch, Beet sugar, Organic sweet potato, Rapeseed oil, Japanese millet, Carob powder, Rapeseed oil, Salt
-Consume within 90days
-How to store: Keep away from direct sunlight, high temperature and high humidity.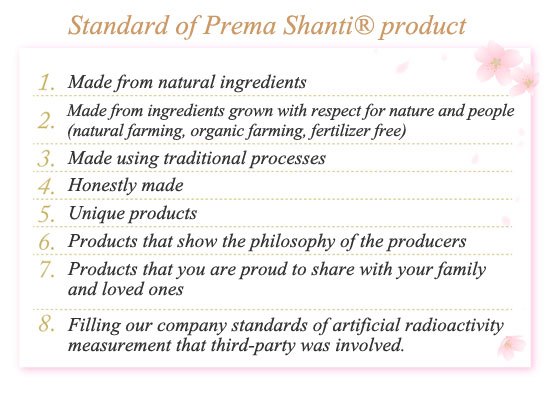 Other Prema Shanti Series products >>
---
Macrobiotic..
This is a regimen that incorporates such concepts as Zen, Feng-Shui, Yin Yang and Tao. These concepts unify the essence of Japans spirituality and outlook on the Universe.. The purpose of the Macrobiotic Asia website is to bring together products from Nature''s bounty as well as processed products and deliver them to the world in the Japanese spirit of harmony.


Japanese Kudzu Powder 100g
968 YEN

Bio-Normalizer
6,804 YEN

Lift Up Source
3,980 YEN