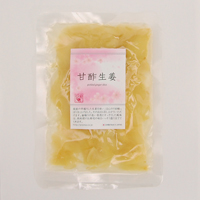 pickled ginger slice(50g)
Item Number:
00100491
Price:
360 YEN
≒ 3.25 USD
We are sorry that this item is currently discontinued, and will be on sale again in October.
A delicious pickled ginger.
It uses high quality and locally grown pesticide free ginger from Kyushu. It has a slightly sour-sweet taste and is great with sushi as well as with strong green tea. The taste is sweet and sour but it is not too sweet and not too sour. As it has the full flavor of ginger, you can eat it with strong tasting dishes such as Chinese cuisine, Okonomiyaki, Pancakes, etc.
-Ingredients; Ginger(Miyazaki). pickle sauce (raw sugar, rice vinegar, salt)
-Consume within 120days
-How to store: Keep away from direct sunlight, high temperature and high humidity.
*After opening,keep in the refrigerator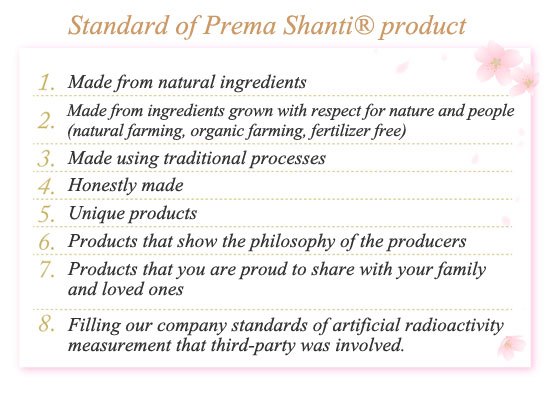 Other Prema Shanti Series products >>
---
Macrobiotic..
This is a regimen that incorporates such concepts as Zen, Feng-Shui, Yin Yang and Tao. These concepts unify the essence of Japans spirituality and outlook on the Universe.. The purpose of the Macrobiotic Asia website is to bring together products from Nature''s bounty as well as processed products and deliver them to the world in the Japanese spirit of harmony.