shallot pickles(in sweet vinegar)
Item Number:
00100489
Price:
580 YEN
≒ 5.24 USD
The fresh taste of high quality additive-free rice vinegar!
These pickled rakkyo shallots have been marinated with additive-free raw sugar and rice vinegar. Shallots have been grown in the field without pesticides and chemical fertilizers in the Miyazaki area. This product has the crisp full flavor of shallots. Great with curry or for making tartar sauce with chopped shallots
-Ingredients; Rakkyo shallots(Kyusyu), Marinated ingredients (Raw sugar, rice vinegar, salt)
-Consume within 150days
-How to store: Keep away from direct sunlight, high temperature and high humidity.
*After opening, keep in the refrigerator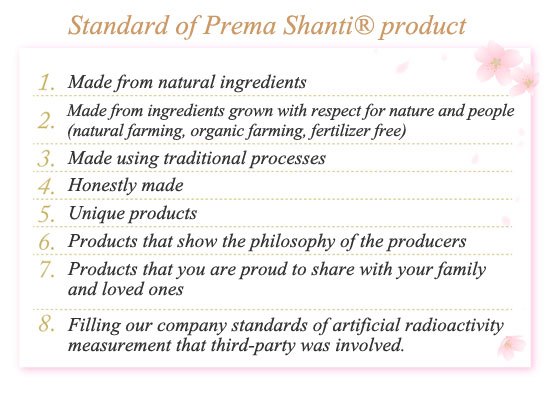 Other Prema Shanti Series products >>
---
Macrobiotic..
This is a regimen that incorporates such concepts as Zen, Feng-Shui, Yin Yang and Tao. These concepts unify the essence of Japans spirituality and outlook on the Universe.. The purpose of the Macrobiotic Asia website is to bring together products from Nature''s bounty as well as processed products and deliver them to the world in the Japanese spirit of harmony.