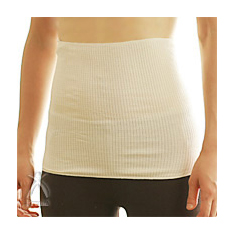 Natural Silk Belly-warmer Tie -Eggshell White- [Ohisama no Nukumori]
Item Number:
AP0123
Price:
3,850 YEN
≒ 27.72 USD
Belly warmer tie with smooth texture, good for your skin.
Colour: off white

Size: waist 58 to 92 cm
Material: 98 percent of silk, 2 percent of polyurethane

Produced in: Japan
Attention for use:
Natural silk product is weak at friction. Please wear cotton and so on over the silk with the use as work or sports and so on.
Sometimes it is hard to take off dirt as the product absorbs dirt inside of the fibre.
Washing method:
Do not use chlorine bleach when needed.
Available for washing machine with washing net.
Do not dry by tumble. Dry in shade.
Sometimes fibre gets harder by washing. In that case, the fabric becomes soft when soak in five percent of acetic acid water and detangle it. Although the structure is simple, heat retention for the belly is outstanding.
---
Macrobiotic..
This is a regimen that incorporates such concepts as Zen, Feng-Shui, Yin Yang and Tao. These concepts unify the essence of Japans spirituality and outlook on the Universe.. The purpose of the Macrobiotic Asia website is to bring together products from Nature''s bounty as well as processed products and deliver them to the world in the Japanese spirit of harmony.


Japanese Kudzu Powder 100g
968 YEN

Bio-Normalizer
6,804 YEN

Lift Up Source
3,980 YEN