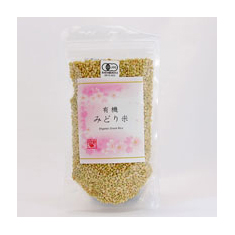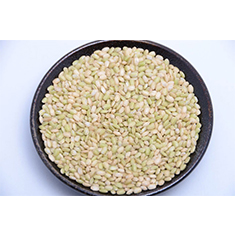 Organic Green Rice
Item Number:
00100065
Price:
1,425 YEN
≒ 12.93 USD
"The lost of the rice" green rice. Hard to find organic certified.
Green rice with light green colour, is overwhelmingly small amount both production and cultivation in whole Japan. Also it is ancient rice that very difficult to grow. It is called "the lost of the rice" as the most of green rice is consumed in local area, and the amount sold in market is limited. Especially, organic certified green rice is very rare. Compared with the other kinds of glutinous rice, it is said that it has strong stickiness and sweetness. You can surely realize the condensed deliciousness and sweetness from rice cake made with green rice. Firstly we recommend you to mix in rice and taste the ingredients by simple rice ball made with only salt. *Mix 5% of this green rice in normal rice and cook together, the rice will get sticky and sweet.
-Best before date: 180 days
-Quantity: 200g
-Best for date: 6months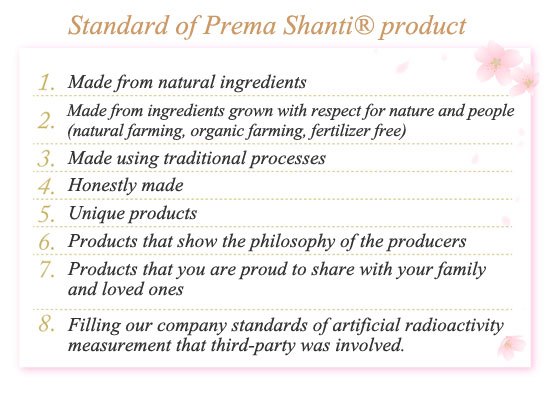 Other Prema Shanti Series products >>
---
Macrobiotic..
This is a regimen that incorporates such concepts as Zen, Feng-Shui, Yin Yang and Tao. These concepts unify the essence of Japans spirituality and outlook on the Universe.. The purpose of the Macrobiotic Asia website is to bring together products from Nature''s bounty as well as processed products and deliver them to the world in the Japanese spirit of harmony.