Rice cracker unglazed
Item Number:
00100394
Price:
344 YEN
≒ 3.11 USD
Rice is tasty, so the taste is good. Rice cracker without adding any taste.
This rice cracker has flavorful and nutritious taste of glutinous rice. We compared by eating some of so called "tasty glutinous rice", and selected MIyakogane glutinous rice. This rice is cultivated organically by contracted farmer. You can see who made its ingredients of the rice cracker.
Enjoy the taste of the ingredient itself, which is made without adding even salt, it is using 100% of organic certified sticky rice. As snack for early childhood to develop their sense of taste. For people who care beauty and health. As midnight snack or between meal. You don't need to care salt or fat as this is unglazed rice cracker. This has individual package, so it is good for carrying around in the bag instead of rice ball.
-Ingredients:organic glutinous rice (from Japan domestic)
-Quantity:10 pieces
-Best for date:160 days after the production
-Storage:Keep it dry and away from direct sunlight.
*Peanut, milk, wheat, shrimp and egg are using in the same factory.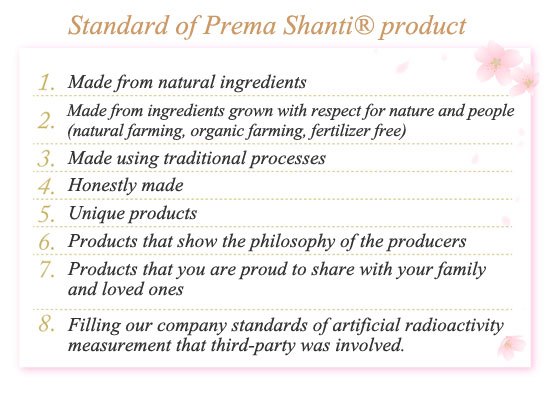 Other Prema Shanti Series products >>
---
Macrobiotic..
This is a regimen that incorporates such concepts as Zen, Feng-Shui, Yin Yang and Tao. These concepts unify the essence of Japans spirituality and outlook on the Universe.. The purpose of the Macrobiotic Asia website is to bring together products from Nature''s bounty as well as processed products and deliver them to the world in the Japanese spirit of harmony.