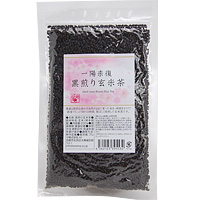 Dark roast Brown Rice Tea
Item Number:
00100220
Price:
1,349 YEN
≒ 12.81 USD
Dark roast brown rice tea; slowly roasted brown rice.
Non-glutinous brown rice from Kumamoto prefecture is grown by the universe along a natural law.
No chemical fertilizer, chemically synthesized agrichemical are used. It has been roasted slowly with effort until it gets dark black. Dark roast brown rice tea is one of the private medications from the old time. Compared with white rice, brown rice contains richer nutritions such as minerals and vitamins. Dark roast brown rice tea is easy to take in daily life, even for who don't like brown rice. Not including caffeine or tannin.
For tea by decocting, or you can make it like coffee when it decoct strong. Good for blend with Kakinoha-tea (persimmon leaf tea) or Bancha tea. Decocting it and adding salt gets like brown rice soup. Those hot drink and soup warm up the core of your body.
[Best way to take]
Putting one or two tablespoons (15-30g) of dark roast brown rice tea against 1 liter of water, and put it on low fire. Decoct the tea as your preference and take it. You can also enjoy mild taste wit; putting dark roast brown rice tea in a thermal pot, pour hot water in it and leave one hour as it is.
-Ingredients:brown rice (from Kumamoto prefecture)
-Best for date: 1 year after the production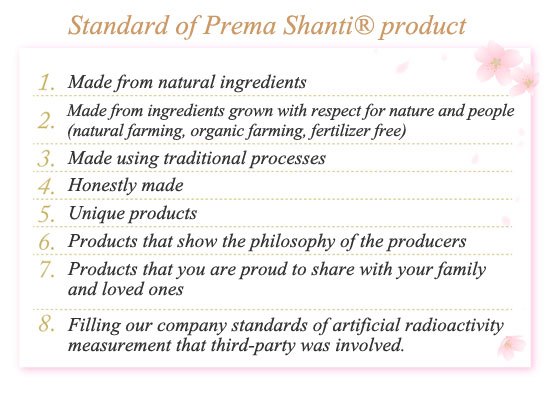 Other Prema Shanti Series products >>
---
Macrobiotic..
This is a regimen that incorporates such concepts as Zen, Feng-Shui, Yin Yang and Tao. These concepts unify the essence of Japans spirituality and outlook on the Universe.. The purpose of the Macrobiotic Asia website is to bring together products from Nature''s bounty as well as processed products and deliver them to the world in the Japanese spirit of harmony.