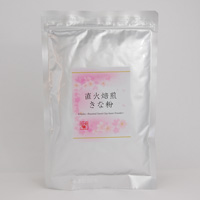 Kinako-Roasted Sweet Soy bean Powder-
Item Number:
00100314
Price:
389 YEN
≒ 2.80 USD
With special roast flavour. Can enjoy the taste same as sticky brown rice.
No chemical fertilizer, chemically synthesized agrichemical and herbicide are used for this soy bean and grown in rhythm of universe. This is roasted carefully and slowly in a traditional way, and ground into smooth powder. To bring out its flavour and taste, putting drum over a low heat. Carefully and taking time to roast the soy bean while man is watching the situation of the soy bean not to get cracked. Then it is ground into powder. This is fragrant golden colour Kinako (roasted sweet soy bean powder) with natural sweetness that soy bean originally have and additional flavor from roasting.
Dust rice cake, sweet dumpling with Kinako powder. Or make Kinako-candy by mixing with starch syrup. For flavor of cookies or cakes by mixing with wheat flour. You can also enjoy roasted flavor and different taste from ordinary dish when you add Kinako powder into coating stuff for vegetable.
-Ingredients:organic soy bean (domestic, non-GMO)
-Quantity:100g
-Best for date:1year after the production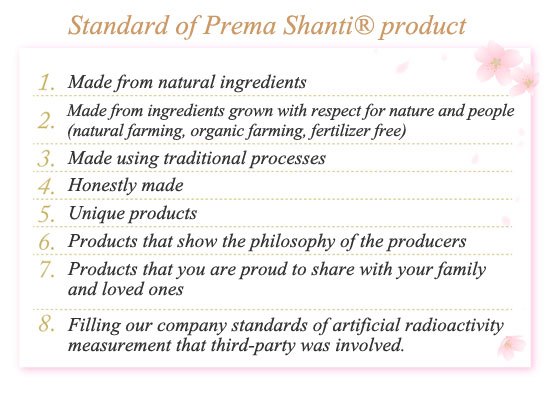 Other Prema Shanti Series products >>
---
Macrobiotic..
This is a regimen that incorporates such concepts as Zen, Feng-Shui, Yin Yang and Tao. These concepts unify the essence of Japans spirituality and outlook on the Universe.. The purpose of the Macrobiotic Asia website is to bring together products from Nature''s bounty as well as processed products and deliver them to the world in the Japanese spirit of harmony.


Japanese Kudzu Powder 100g
968 YEN

Bio-Normalizer
6,804 YEN

Lift Up Source
3,980 YEN