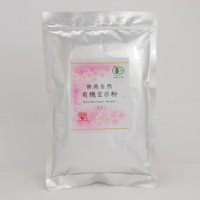 Roasted brown rice flour with roast flavour and sweetness
Item Number:
00100223
Price:
530 YEN
≒ 4.87 USD
Roasted brown rice flour with roast flavour and sweetness
Easy to use brown rice, with rich nutrition coming from healthy soil!
No chemical fertilizer, chemically synthesized agrichemical and herbicide are used for the brown rice, grown in rhythm of universe. The brown rice is carefully ground in powder without using oil. As it is micronized powder, easy to melt in liquid like water, soy milk and juice. Melting with hot water and make it like coffee. You can also give thick texture for soup and potage. This flavor of roasted brown rice brings out deep sweetness of grain. For who cannot cook brown rice well or who don't have enough time to cook brown rice, even though you know good aspects of brown rice. For who don't like brown rice, we recommend to mix with hot pancake or bread. That gives different texture and flavor from wheat flour and brings out good taste on the dishes.
-Ingredients:organic non-glutinous brown rice (domestic)
-Quantity:200g
-Best for date:180 days after the production
Recommended way to take
Instead of coffee or tea, put a tablespoon of this brown rice powder into a cup and add water as you want. It gets easier to take by adding sweetness such as beet sugar.
Use also as baby food to mix with rice porridge. Add as you want for; soup, potage, okonomiyaki (thin pancake with vegetable, meat, and seafood), hamberg. Mix with wheat and bake bread and cookies.
Attention
*Do not eat deoxidizer inside the bag.
Keep in airtight container after opening to avoid moisture absorption and insect damage, and consume shortly. Recommended to store in refrigerator to keep flavour and taste.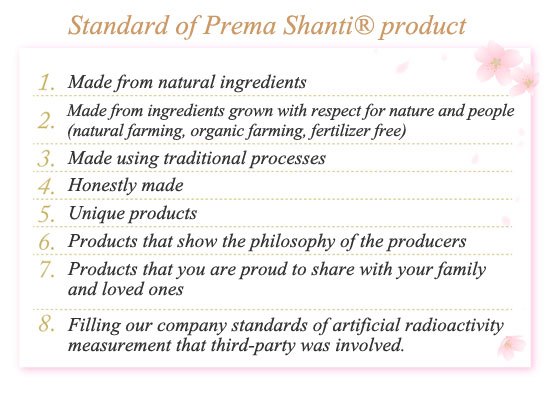 href="/index_en_jpy_1-67.html">Other Prema Shanti Series products >>
---
Macrobiotic..
This is a regimen that incorporates such concepts as Zen, Feng-Shui, Yin Yang and Tao. These concepts unify the essence of Japans spirituality and outlook on the Universe.. The purpose of the Macrobiotic Asia website is to bring together products from Nature''s bounty as well as processed products and deliver them to the world in the Japanese spirit of harmony.