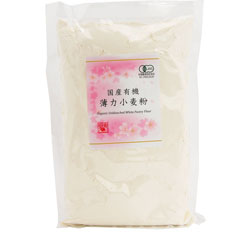 Organic Unbleached White Pastry Flour
Item Number:
00100146
Price:
609 YEN
≒ 5.50 USD
Domestic, scarce organic soft brown wheat flour
Using Kitakami-wheat organically-cultivated in the country, ground it carefully into flour.
It grew in Aomori prefecture that has severe weather and rich nature such as Shirakami Mountains. Selected only organic Kitakami unpolished grain. Its rich taste, sweetness, and fine texture are characteristic of this scarce flour. Good for small children as it is domestically cultivated and post-harvest agrichemical or pest control fumigation free.
Among the domestic wheat flours, sometimes the amount of gluten is adjusted by separating the gluten and the starch according to soft, hard or all-purpose wheat flour. On the other hand, this product is used the variety of soft wheat, Kitakami wheat which is not being adjusted
-Ingredients: organic wheat (domestic)
-Best for date:six months from production
*Keep dry after opening to avoid moisture and bug. You can have wheat taste more when you eat as soon as opening.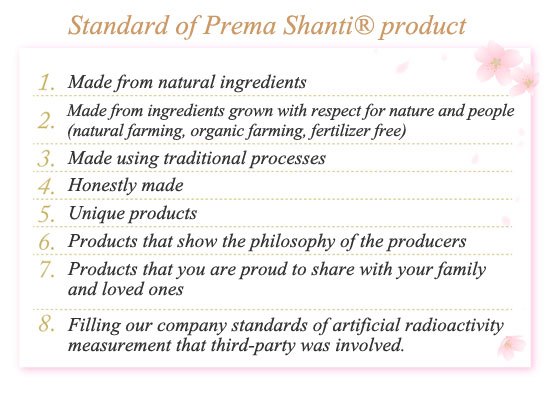 Other Prema Shanti Series products >>
---
Macrobiotic..
This is a regimen that incorporates such concepts as Zen, Feng-Shui, Yin Yang and Tao. These concepts unify the essence of Japans spirituality and outlook on the Universe.. The purpose of the Macrobiotic Asia website is to bring together products from Nature''s bounty as well as processed products and deliver them to the world in the Japanese spirit of harmony.