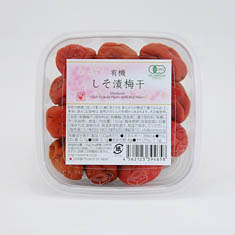 Organic Shiso-Pickled Plums
Item Number:
00100154
Price:
734 YEN
≒ 6.63 USD
Pickled Plums that was prepared by a plum farmers whose labor starts with their "soil making"
These plums have been prepared with the pickling method of the old days, using Ume plums and red shiso (Perilla) which were grown naturally with great care, without using any chemical synthetic material. You can savor the elegant flavor which comes quietly with its characteristic taste.
-Ingredients:
main: Organic plums(from Nara Prefecture),
materials for pickling: Organic shiso, (from Nara Prefecture) and table salt.
-Best before date: 720 days.
※ Some of the salt may be crystallized, but it does not affect the quality of this product.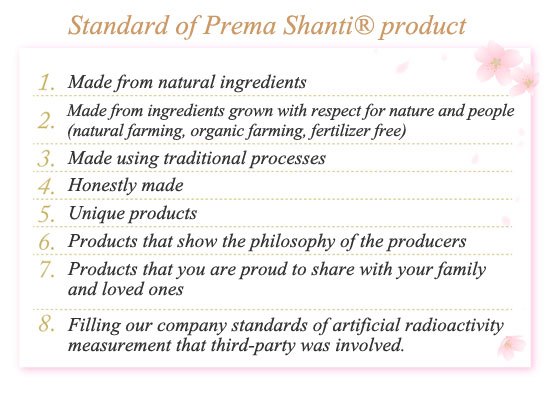 Other Prema Shanti Series products >>
---
Macrobiotic..
This is a regimen that incorporates such concepts as Zen, Feng-Shui, Yin Yang and Tao. These concepts unify the essence of Japans spirituality and outlook on the Universe.. The purpose of the Macrobiotic Asia website is to bring together products from Nature''s bounty as well as processed products and deliver them to the world in the Japanese spirit of harmony.