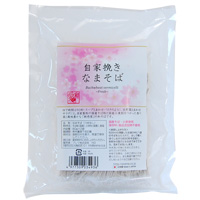 Domestically produced fresh Buckwheat Noodles, 160g
Item Number:
00100096
Price:
398 YEN
≒ 3.65 USD
Flavourful buckwheat noodles
Produced in Japan, whole buckwheat, including the grain, is milled, so the flavour of the buckwheat itself is emphasised. These are thin soba noodles made from buckwheat and wheat which are domestically produced. Boil for 90 seconds and enjoy the smooth texture, serving it as zaru-soba, a kind of cold buckwheat noodle served on a wickerwork platter and dipped in a cold sauce. We recommend you to eat this with fresh vegetables as buckwheat salad. It is a great ingredient that can be cooked in many ways depending on your ides and inspiration, and is especially good in summer. This product contains 50% buckwheat.
[Wholegrain buckwheat]
Buckwheat flour is divided into four kinds: Grades 1,2,3 and whole ground. Buckwheat consists of the hull, pellicle, albumen and germ from the outer side. Grade 1 buckwheat contains only the germ; Grade 2 the albumen and germ, and Grade 3 buckwheat is an extract without the hull. Whole grain buckwheat is a mix of Grade 1 to Grade 3 and it is considered to be as similar to whole grain wheat.
The sweetness and the texture of the buckwheat gets stronger from Grade 1 to Grade 3, however the flavour of the buckwheat is stronger from Grade 3 to Grade 1. Wholegrain buckwheat therefore has the best combination of the sweetness, texture and flavour. There are a lot of buckwheat noodles fans, who believe that wholegrain buckwheat noodles are the best!
- Ingredient:Wheat (produced in Japan), Buckwheat (produced in Japan), Salt (produced in Australia)
- Best before date: 180 days from production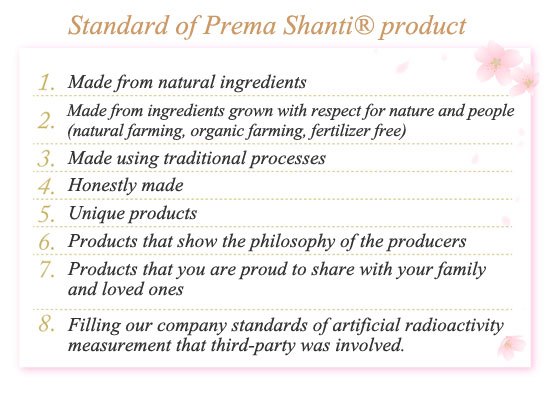 Other Prema Shanti Series products >>
---
Macrobiotic..
This is a regimen that incorporates such concepts as Zen, Feng-Shui, Yin Yang and Tao. These concepts unify the essence of Japans spirituality and outlook on the Universe.. The purpose of the Macrobiotic Asia website is to bring together products from Nature''s bounty as well as processed products and deliver them to the world in the Japanese spirit of harmony.