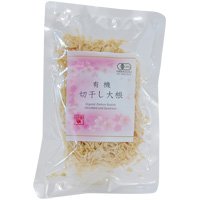 Organic Dried Strips of Daikon Radish 50g
Item Number:
00100164
Price:
426 YEN
≒ 3.07 USD

Sun dried, organically grown Daikon radish, processed by hand
Dried vegetables have a deep sweetness and a distinctive taste. This product is thoroughly dried Daikon radish, and its sweetness and crunchiness is outstanding. Each Daikon radish is carefully dried by the producer's hands at a well-ventilated and steep slope. This is Japanese food with an ancient history, passing traditional taste on to new generations.
This product can be used in many dishes - a comforting "mother's taste" such as is found in simmered kiriboshi daikon, or seasoned Korean dishes such as namul orkimchi. It is a useful ingredient stored in your kitchen that can be used in various dishes depending on your inspiration!
*Depending on the state of preservation, the high sugar content may give the product a more matured or deeper colour, but this has no influence on quality.
- Ingredient:Organic Daikon radish (Produced in Shiga prefecture, Japan)
- Best before date: Three months from production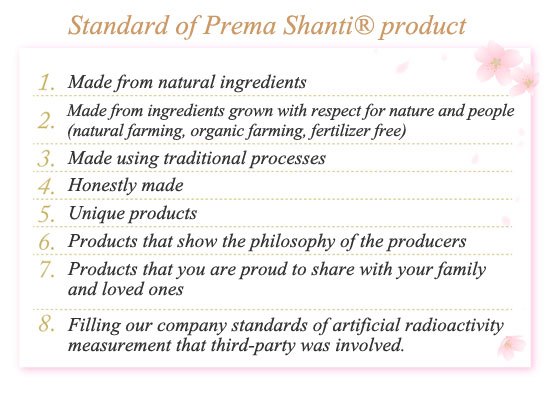 Other Prema Shanti Series products >>
---
Macrobiotic..
This is a regimen that incorporates such concepts as Zen, Feng-Shui, Yin Yang and Tao. These concepts unify the essence of Japans spirituality and outlook on the Universe.. The purpose of the Macrobiotic Asia website is to bring together products from Nature''s bounty as well as processed products and deliver them to the world in the Japanese spirit of harmony.


Japanese Kudzu Powder 100g
968 YEN

Bio-Normalizer
6,804 YEN

Lift Up Source
3,980 YEN