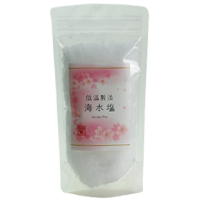 Low temperature processed Sea Salt 100g
Item Number:
00100015
Price:
490 YEN
≒ 4.46 USD

Taste the Sea
Slowly crystalised at low temperature, this salt allows you to feel the blessing of the sea.
A delicate sweetness and mild flavour of minerals emphasize the character of the ingredients.
-Ingredient: Seawater from Ishikawa prefecture
-Storage procedure: Avoid direct sunlight, high temperature and high humidity.Minerals occasionally crystalize and solidify in a brownish colour but this does not affect the quality of the product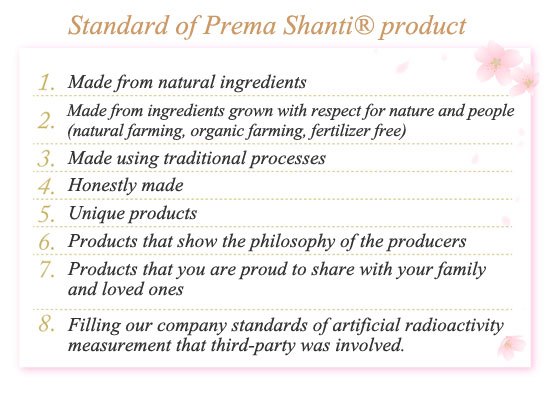 Other Prema Shanti Series products >>
---
Macrobiotic..
This is a regimen that incorporates such concepts as Zen, Feng-Shui, Yin Yang and Tao. These concepts unify the essence of Japans spirituality and outlook on the Universe.. The purpose of the Macrobiotic Asia website is to bring together products from Nature''s bounty as well as processed products and deliver them to the world in the Japanese spirit of harmony.