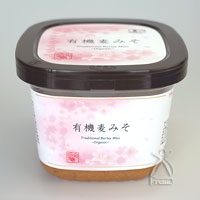 Organic Barley Miso 750g
Item Number:
00100007
Price:
1,230 YEN
≒ 11.31 USD

Naturally fermented barley miso
Well-cooked soy beans are mashed into a paste with home-made *koji (rice malt), put into traditional wooden barrels and stored during the changing seasons and natural rhythms of the year.
Slowley fermented and matured, this "naturally fermented" miso has a deeply flavoured traditional Japanese taste.
Made with only native organically grown barley and soy beans, with added salt.
The matured miso is packed as it is, so it is very sensitive to temperature changes. Once opened, we recommend it be kept refrigerated during warm weather.
*Koji comes in various forms, including rice koji, barley koji, and bean koji. It is best described as steamed rice or soy beans that are fermented with Aspergillus oryzae, a mold that transforms the grain into sweet, fragrant koji. Japanese foods have been developed over the centuries using koji. It is used to make popular foods like soya sauce, miso, and sake.
-Ingredients: Organic soy beans, organic barley, salt
-Best before date: Seven months from production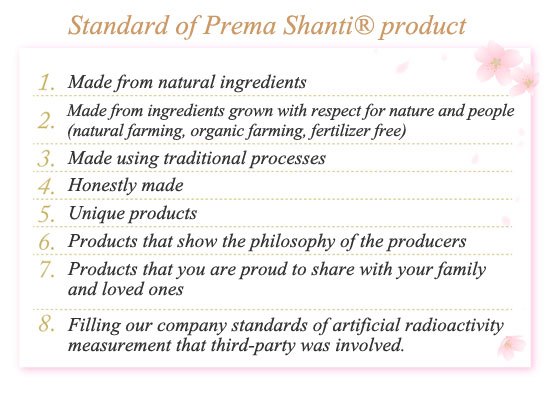 Other Prema Shanti Series products >>
---
Macrobiotic..
This is a regimen that incorporates such concepts as Zen, Feng-Shui, Yin Yang and Tao. These concepts unify the essence of Japans spirituality and outlook on the Universe.. The purpose of the Macrobiotic Asia website is to bring together products from Nature''s bounty as well as processed products and deliver them to the world in the Japanese spirit of harmony.