Vegetable dressing Onion flavour 200ml
Item Number:
00100109
Price:
718 YEN
≒ 5.61 USD
A new dressing idea that will make you crave more vegetables!
This original dressing has taken two and a half years for production. We only use simple ingredients and it is free from any chemical seasonings or additives as we seek for genuine taste and believe that real umami flavour only exists is real ingredients.
This dressing is almost like a concentrated vegetable, using a lot of onion puree. The sweetness of onion is extracted to its maximum and combined with the umami flavour of dried bonito, it is made to a Japanese style dressing. The excellent balance of the sourness and sweetness will enhance the strong flavour of organic vegetables.
-Ingredients: Rapeseed oil, soy sauce, onion puree, brewed vinegar, onion, beetroot granulated sugar (from sugar beet), starch, sweet sake for seasoning, concentrated apple juice, dried bonito extract, salt, spices (some of the ingredients contain flour)
-Best before date: Twelve months from production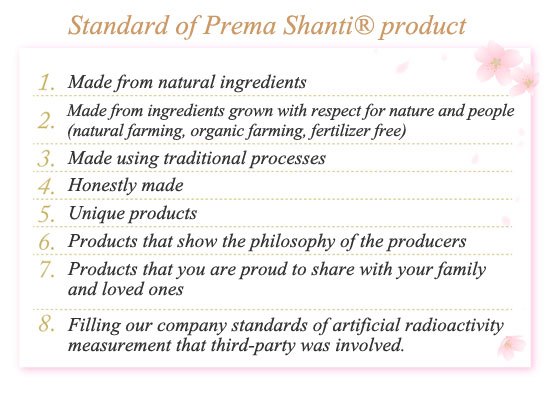 Other Prema Shanti Series products >>
---
Macrobiotic..
This is a regimen that incorporates such concepts as Zen, Feng-Shui, Yin Yang and Tao. These concepts unify the essence of Japans spirituality and outlook on the Universe.. The purpose of the Macrobiotic Asia website is to bring together products from Nature''s bounty as well as processed products and deliver them to the world in the Japanese spirit of harmony.