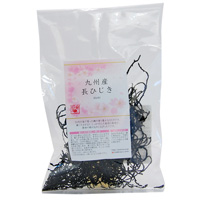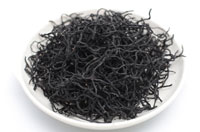 Long Hijiki Seaweed from Kyushu area 30g
Item Number:
00100119
Price:
439 YEN
≒ 3.16 USD
Long Hijiki Seaweed from Kyushu, with crunchiness and the aroma of the sea.
From harvest to production, this is 100% made in Kyushu area of Japan. Grown in the ocean surrounding Japan, seaweed is a fantastic source of minerals. Hijiki is a traditional ingredient in Japanese cooking and its flavour and crunchiness change depending on the processing method or the harvesting season. It is said that up to 80% of hijiki produced in Japan is from Ise area, but there are good quality seaweeds in the Kyushu area as well! Its distinctive texture and flavour suits dishes that are simmered or vinegared.
[How to use]
Put hijiki seaweed in a bowl, and pour plenty of water over it. Stir lightly, scoop it up by hand and throw the remaining water and small pieces of hijiki away. Repeat this process two times or more, then leave it in clean water for 30-60 minutes until it reaches the texture you prefer. Cut it into lengths you like before use. It can be softened in hot water if you are in hurry.
*The quantity increases by more than 6 times when soaked in water
* Please be careful when softening by hot water
[How to eat]
Simmer with fried tofu and beans, or use it in fried rice or salads .
- Ingredient:Hijiki seaweed
- Best before date: One year from production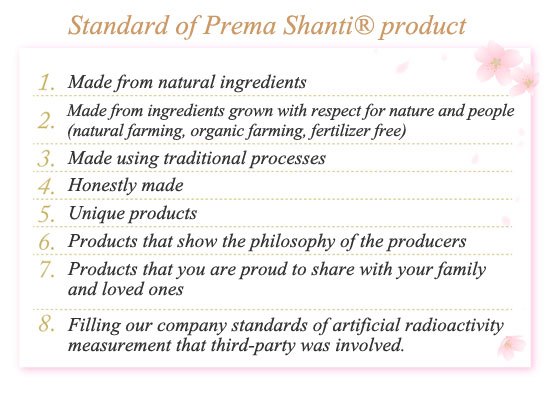 Other Prema Shanti Series products >>
---
Macrobiotic..
This is a regimen that incorporates such concepts as Zen, Feng-Shui, Yin Yang and Tao. These concepts unify the essence of Japans spirituality and outlook on the Universe.. The purpose of the Macrobiotic Asia website is to bring together products from Nature''s bounty as well as processed products and deliver them to the world in the Japanese spirit of harmony.


Japanese Kudzu Powder 100g
968 YEN

Bio-Normalizer
6,804 YEN

Lift Up Source
3,980 YEN