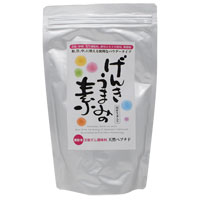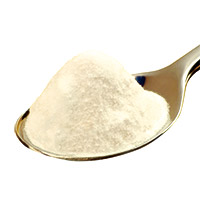 100% Natural Dashi powder UMAMI NO MOTO 300g
Item Number:
00101076
Price:
1,900 YEN
≒ 13.68 USD

Versatile natural stock for Japanese, Western or Chinese dishes. A good nutritious broth.
100% natural ingredients. A multi purpose stock powder seasoning without added fat, salt, sugar or chemical additives.

Dashi is fish-based stock used as a base for many Japanese soups, broths such as miso soup, udon soup, soba soup or anything Japanese soup.
It provides the "Umami".

To make dashi stock, this is quick and easy -just stir this powder in a pan of hot water.

-Ingredients:
starch (derived from cassava), bonito, sardines, odorless garlic,kelp, ginger

-How to store: Keep dry and avoid heat and direct sun light.

-Best before date: 2 years from production date.
After opening, seal in an air tight container and consume as soon as possible.

-How to use: Dissolve 10g dashi-powder into 200cc of hot water. Use this broth for miso soup stock or take it as a nutritious broth.


You can also sprinkle on stir fries, noodles or stew as a seasoning.

Good for: MIso soup, Udon noodle, Soba noodle, all other Japanese dishes, Chinese dishes, Western soup, stew, dressing.


Japanese Kudzu Powder 100g
968 YEN

Bio-Normalizer
6,804 YEN

Lift Up Source
3,980 YEN