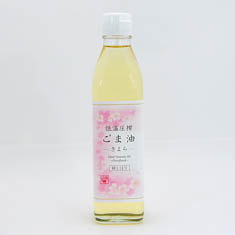 Sesame Seed Oil, KIYORA (Taihaku)
Item Number:
00101755
Price:
975 YEN
≒ 7.02 USD
Pressed after being roasted ultra-light, it has a rich flaver of sesame seeds that are almost raw.
So rich in the flaver of the sesame seeds that you could call this "sesame juice". Roasting the sesame seeds lightly just to dry them, so as to retain the aroma and the delicate flavor of raw seeds. Adding it to the oil for frying tempura in the ratio of 30%, you will be pleasantly surprised by the difference. You can use it noot only for cooking, but also in dressings and making sweets. It is best suited for the dishes that need to keep the flavor and aroma of the ingredients. It will deliver an entirely new flavor to your meals, that is extremely different from rapeseed oil and olive oil.
Not only pressed by the traditional sesame oil pressing method, but also used the original method that is created to retain the original flavor of sesame seeds, fused the traditional pressing method that was hand down through many generations together with modern production equipments from the strage of ingredients to the pressing, the filtration and precipitation by static condition, and use "Washi" (Japanese hand-made paper) as filters etc.
-What dose "Kiyora" mean?
"Kiyora" is an archaic word in Japanese, meaning unrivaled beauty and distingue beauty.
This product was named because of the pure taste and unclouded color.
-Ingredients : Edible sesame seed oil
-Best before date: a year and a half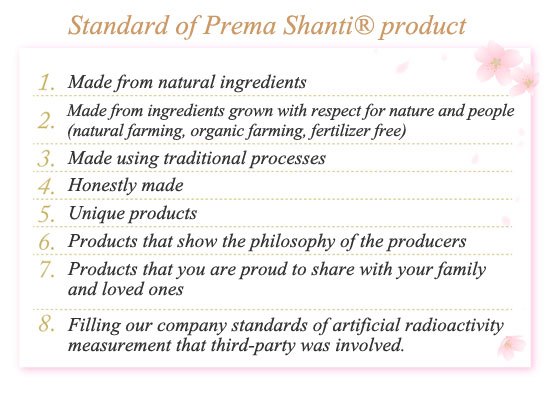 Other Prema Shanti Series products >>
---
Macrobiotic..
This is a regimen that incorporates such concepts as Zen, Feng-Shui, Yin Yang and Tao. These concepts unify the essence of Japans spirituality and outlook on the Universe.. The purpose of the Macrobiotic Asia website is to bring together products from Nature''s bounty as well as processed products and deliver them to the world in the Japanese spirit of harmony.


Japanese Kudzu Powder 100g
968 YEN

Bio-Normalizer
6,804 YEN

Lift Up Source
3,980 YEN