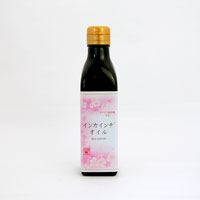 Inca Inchi Oil
Item Number:
00100150
Price:
1,873 YEN
≒ 13.49 USD
We are sorry that this item is out of stock, and further stock is not expected soon.
Cold press, extra virgin, unrefined, no additives
Popular Inca Inchi has released with original label. Rich in Omega 3, this plant derived oil is good for both eating fresh or cooking with heat. Less oily texture and fresh flavor of unripen fruits and roasted nuts draw out the deliciousness of other ingredients. Even though you eat with fresh, it has clear finish. As including much of natural antioxidant component, Vitamin E, you can use with stir-fried food. Good for salad, boiled vegetable, and bread. You can also use for any dishes such as dressing, juice, Carpaccio, pasta, stir-fried food, and so on.
Using Inca Green nuts seed oil with a traditional way of cultivation in Amazon. Pressed oil out of the seeds in cold press way without using any chemicals. After that, it is filtered and packed. Thus you can get quite natural oil. In Peru, people call Green nuts "Sacha Inchi", known as old plant origin used since before Christ. Even now, used widely for various way; food and improvement in beauty and health.
*No additives such as antioxidant, non-GMO ingredients are used.
-Ingredients:Sacha Inchi seed oil
-Quantity:180g
-Best for date:one year and a half month after the production
-Storage: keep in refrigerator after opening and consume shortly. Part of the components from the ingredients can get cloudy or settle at the bottom, but there is no problem on the quality.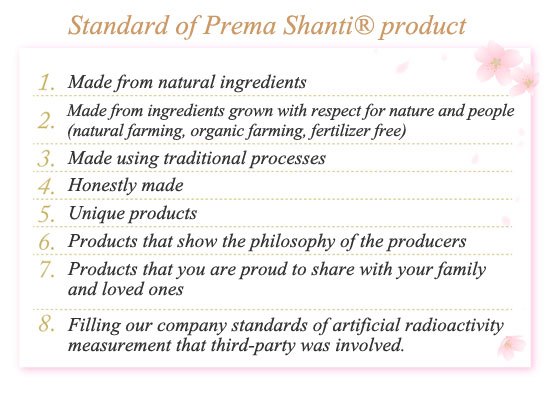 Other Prema Shanti Series products >>
---
Macrobiotic..
This is a regimen that incorporates such concepts as Zen, Feng-Shui, Yin Yang and Tao. These concepts unify the essence of Japans spirituality and outlook on the Universe.. The purpose of the Macrobiotic Asia website is to bring together products from Nature''s bounty as well as processed products and deliver them to the world in the Japanese spirit of harmony.


Japanese Kudzu Powder 100g
968 YEN

Bio-Normalizer
6,804 YEN

Lift Up Source
3,980 YEN