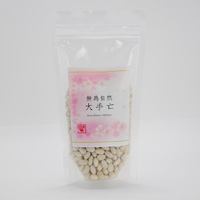 Unconditioned Natural Navy Beans ~Otebou~
Item Number:
00100107
Price:
520 YEN
≒ 3.74 USD
[limited quantity]
Navy bean "Otebou" grown up by the earth
Navy beans "Otebou" with original rich taste of bean, grown by nature blessings and land in Hokkaido. Soil has the potential to nourish plants. Our Mother nature has power of fostering all beings.
Leaving the growth of navy beans "Otebou" to the Earth and natural blessings, human beings keep to a minimum concern to the cultivation. Thus, its power of life gives inexpressible sweetness and rich taste. Just boil and put them on the salad, or usual cooked bean dish is also good. No agrichemical or fertilizer which is not occurring in nature is used in this food.
What is "unconditioned natural"

"Unconditioned " means that it is not been revised at all, "Natural" means that never been revised by any human and is exsit by its original figure.
"Unconditioned Natural" means that not to be attached to things, everything lives together with nature. Not making any extra revise, just devote itself to the power of the great universe, then plants will grow as their lives are, and will connect the lives to next generation.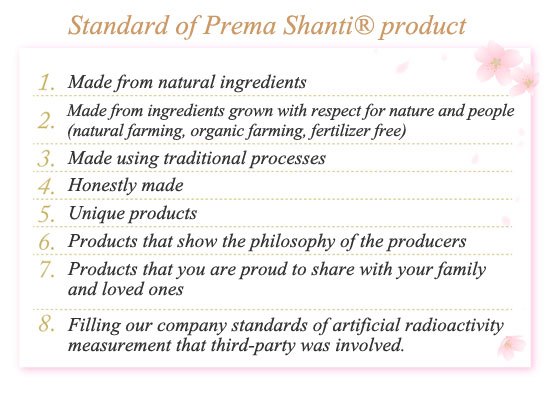 Other Prema Shanti Series products >>
---
Macrobiotic..
This is a regimen that incorporates such concepts as Zen, Feng-Shui, Yin Yang and Tao. These concepts unify the essence of Japans spirituality and outlook on the Universe.. The purpose of the Macrobiotic Asia website is to bring together products from Nature''s bounty as well as processed products and deliver them to the world in the Japanese spirit of harmony.


Japanese Kudzu Powder 100g
968 YEN

Bio-Normalizer
6,804 YEN

Lift Up Source
3,980 YEN