Dried Shiitake Mushrooms - Donko
Item Number:
00100516
Price:
882 YEN
≒ 8.29 USD
The full flavor of Shitake mushroom that can be enjoyed on its own!
Do you use dried mushroom only for soup stock? This thick and chewy Donko shiitake mushroom is locally grown with natural sun light. After a quick rinse, put the dried mushrooms in to the soup. You can enjoy a delicious soup as well as the nutritious mushroom itself, or the hydrated mushrooms can be deep fried or used as a meat pate.
Ingredients: shitake mushroom
* Keep dry and at room temperature. Avoid heat and direct sun light.
-consume within 12 months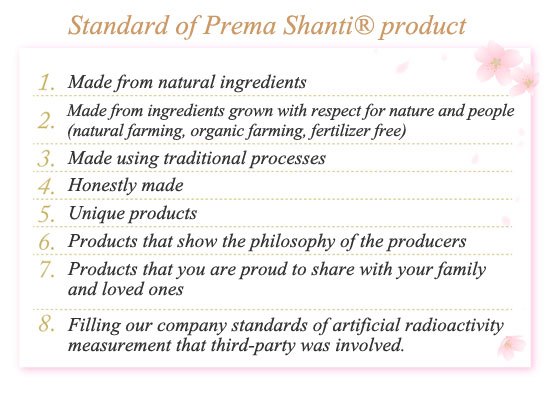 Other Prema Shanti Series products >>
---
Macrobiotic..
This is a regimen that incorporates such concepts as Zen, Feng-Shui, Yin Yang and Tao. These concepts unify the essence of Japans spirituality and outlook on the Universe.. The purpose of the Macrobiotic Asia website is to bring together products from Nature''s bounty as well as processed products and deliver them to the world in the Japanese spirit of harmony.