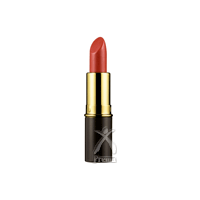 LIMA NATURAL Lipstick/ Nude Color B-111 Pixy 3.6g
Item Number:
MU63600
Price:
4,104 YEN
≒ 37.75 USD
Unscented, tar free pigment used, petroleum mineral oil free used.
Muted color
-Beautiful quiet beige color lipstick derived from only plant based mineral pigment. Mat finish.
-Lovely pink color.
Ingredients: Ricinus, Pentaerythrityl tetra octa acid, Squalane, Euphorbia cerifera wax, Polyglyceryl-2 tetraisostearate, Copernicia cerifera wax, Hydrogenerated palm oil, Isostearic acidHydrogenerated Ricinus, Beeswax, Jojoba oil, Stearyl glycyrrhetinate, Tocopheryl, Camellia oil, Cape aloe extract, Oleyl alcohol, +/-Titanium dioxido, Iron oxides, Maica
Shelf life: 3 years.
LIMA NATURAL Skin Care / Cosmetics >>
---
Macrobiotic..
This is a regimen that incorporates such concepts as Zen, Feng-Shui, Yin Yang and Tao. These concepts unify the essence of Japans spirituality and outlook on the Universe.. The purpose of the Macrobiotic Asia website is to bring together products from Nature''s bounty as well as processed products and deliver them to the world in the Japanese spirit of harmony.