GAGOME Kombu
Item Number:
00100409
Price:
468 YEN
≒ 4.13 USD
Gagome kelp with rich taste from sea and strong stickiness
Gagome kelp is the bounty from the sea with strong stickiness, smell of the ocean and deep taste. It is from the Southern part of Hokkaido which is the northernmost island of Japan.We cut this kelp into a useful size without adding any taste. You can enjoy its natural taste directly as it is. Just mix it with chopped vegetables then you can have lightly pickled vegetable. Or eat with rice with the kelp slightly moistened. It is also good for topping on many kinds of soups and noodles such as buckwheat and udon.
This is a kind of curious sticky kelp which has many benefits. Gagome kelp is one of the kinds of kelp collected at the Donan area in the Southern part of Hokkaido, and it has very strong stickiness and sliminess. The name of "Gagome" is derived from the concave and convex Ryumon patterns on the surface of its thallus, which is likened to the stitch of woven basket.
Among the seaweeds, the brown algae group which kelp, wakame seaweed and hijiki seaweed belong to, all contain dietary fiber. This is called algin acid, fucoidan, and laminaran and they have important work. There are a lot of these viscosity polysaccharides and that is the reason why this Gagome kelp has stickiness and sliminess compared with common kelp. It is said that the component is occupying one third of the weight of the dry kelp.
Preparation:Put kelp in a bowl then add just enough water to cover the kelp and leave 10~20 minutes or until kelp is hydrated.
Ingredients:Gagome kelp (hokkaido)
* Keep dry and at room temperature.Avoid heat and direct sun light
Best before 1year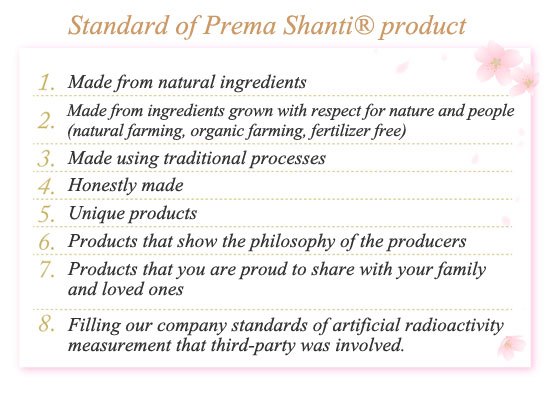 Other Prema Shanti Series products >>
---
Macrobiotic..
This is a regimen that incorporates such concepts as Zen, Feng-Shui, Yin Yang and Tao. These concepts unify the essence of Japans spirituality and outlook on the Universe.. The purpose of the Macrobiotic Asia website is to bring together products from Nature''s bounty as well as processed products and deliver them to the world in the Japanese spirit of harmony.